Leaked Images of Google Pixel 8 Pro Show Off New Matte Finish and Possible Temperature Sensor
According to recent reports, Google is set to release its highly anticipated flagship phones, possibly named the Pixel 8 and Pixel 8 Pro, during the autumn season. These devices will be equipped with the advanced third-generation Tensor chipset and will feature a design similar to the existing Pixel 7 series, albeit with some modifications. While only concept renders and a short video of the upcoming phones were previously available, leaked images on Reddit now seem to showcase the actual Pixel 8 Pro model.
As spotted by DroidLife, a now-deleted Reddit post revealed the images of the alleged Pixel 8 Pro. According to the images, the Pixel 8 Pro could get 12 GB of Samsung-made RAM and 128 GB of basic storage. The images also confirm the phone's internal codename "Husky".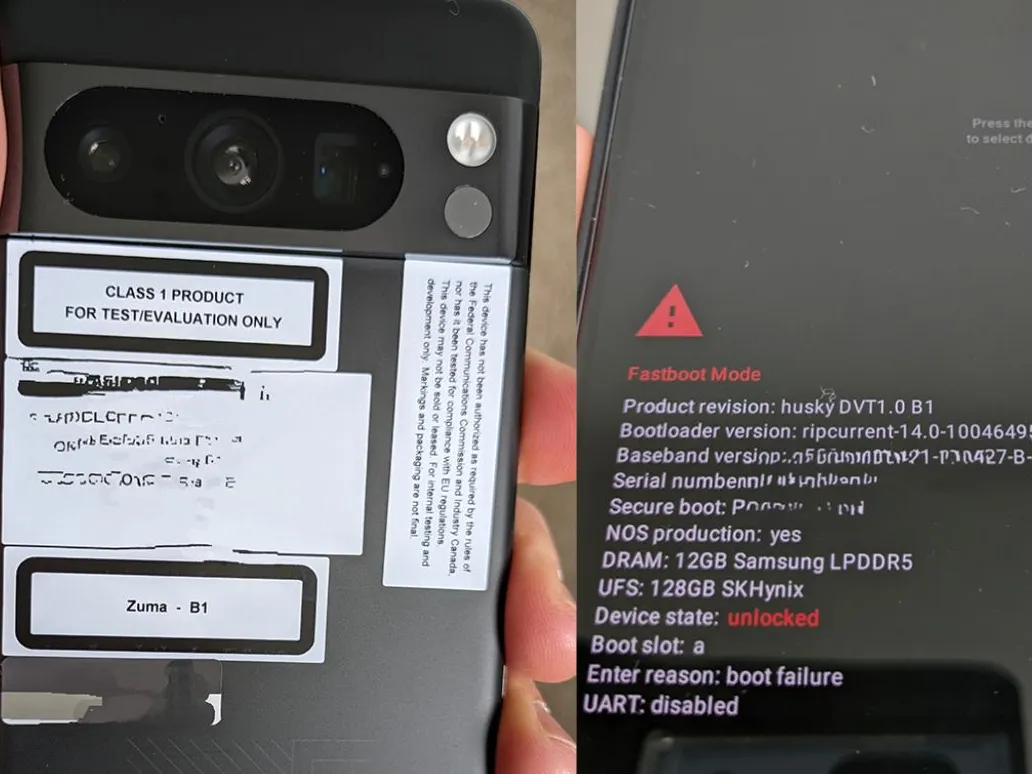 On the back of the phone is a triple camera system, likely to include a wide-angle, ultra-wide-angle, and telephoto lens, as well as a new sensor, which some reports suggest is a temperature sensor.
According to a previous leak by 91Mobiles, a video of the alleged Pixel 8 Pro revealed a similar sensor and the same back design, albeit in white. So it may be possible that the new sensor will make it to the final model as well.
The design and aesthetics are very similar to the current Pixel 7 series – except for the matte finish on the back glass – which was previously glossy. But it's not clear if the phone is using a case or if it's a pre-launch version. If there is a case, it could be possible for the phone to retain the glossy finish that the last few Pixel phones shipped with. But if not, it will answer the long-standing complaint of Pixel fans about the fingerprint magnet glossy surface of the Pixel 6 and 7 series phones.
It's important to note that Google has already used frosted glass on the Pixel Fold phones; ergo, it is likely that the company will stick to its design choice going forward.
As noted by DroidLife, there are also several stickers on the back that suggest the device leaked in the images is a test device "TEST/REVIEW ONLY" and not a retail model intended for sale.
The Google Pixel 8 and Pixel 8 Pro are expected to be released in October – as Google has traditionally released their devices in October – after Apple and Samsung have released their respective phones.